Someone Vectorised the Original Artwork for Wipeout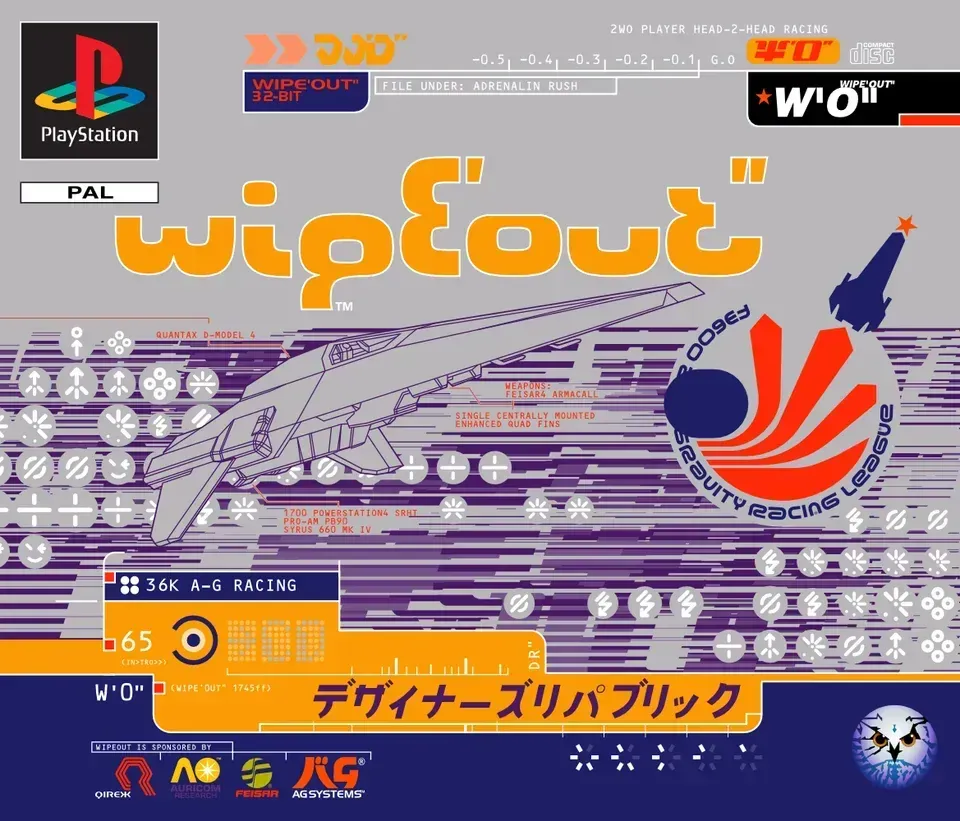 Fancy a super high-resolution version of the original Wipeout artwork that shipped in 1995? Good news!
"HuntingYourDad" from the r/wipeout community over at Reddit has painstakingly vectorised one of the most iconic game covers ever.
This thoughtful act of vectorising the original Wipeout cover opens up exciting possibilities for fans worldwide - especially those wanting to preserve as much of The Designer Republic's work as possible.
💡
Vectorisation is the process of converting raster images into vector graphics, preserving sharpness and scalability.
With the availability of this high-quality digital version, enthusiasts now have the opportunity to print impeccable replicas, ensuring the spirit of the anti-gravity racer lives on.
It's a testament to the power of collaborative online communities, where the efforts of one can enrich the experiences of many across the globe.
HuntingYourDad went on to say, "This was a real labour of love; I tried to be as faithful to the originals as possible. I hope you like it! Any feedback is gratefully received."
You can download the files directly from DropBox.
As for 2097 and beyond, HuntingYourDad said, "I knew someone would ask 😂".
I guess we'll just have to wait and see.
---
Still got a Wipeout itch that needs to be scratched? Grab a copy of Wipeout Omega Collection from Amazon. Wipeout Omega Collection is the last great Wipeout released on console. We'll get a small kickback from any purchases made.