We Talk to 'Obsolete Sony' on forgotten, odd, and obsolete Sony products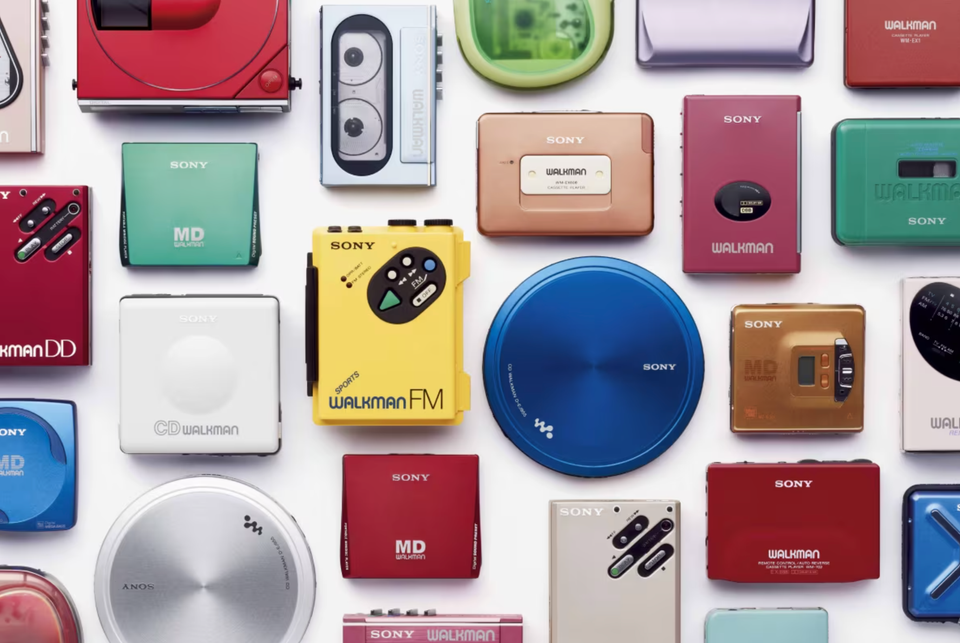 Sony Design has left an indelible mark on the world of consumer electronics.
With a legacy spanning decades, they've been responsible for an impressive array of innovative and sometimes quirky products. From the iconic Walkman that revolutionised portable music to the original PlayStation that redefined gaming, Sony's design philosophy has consistently pushed the boundaries of what's possible.
Often described as a harmonious blend of form and function, Sony's design philosophy transcends mere aesthetics. As such, they've gained a following over the years for their design efforts, and no fan is more interesting to follow right now than Eddie, or as he's better known, "Obsolete Sony".
Eddie's passion for Sony's repertoire of products is nothing short of infectious, and through social media, he brings to life the stories and curiosities behind Sony's diverse catalogue. So, let's embark on a journey through time and innovation, guided by the lens of Obsolete Sony's fascination with Sony's incredible creations.
Embarking On a Journey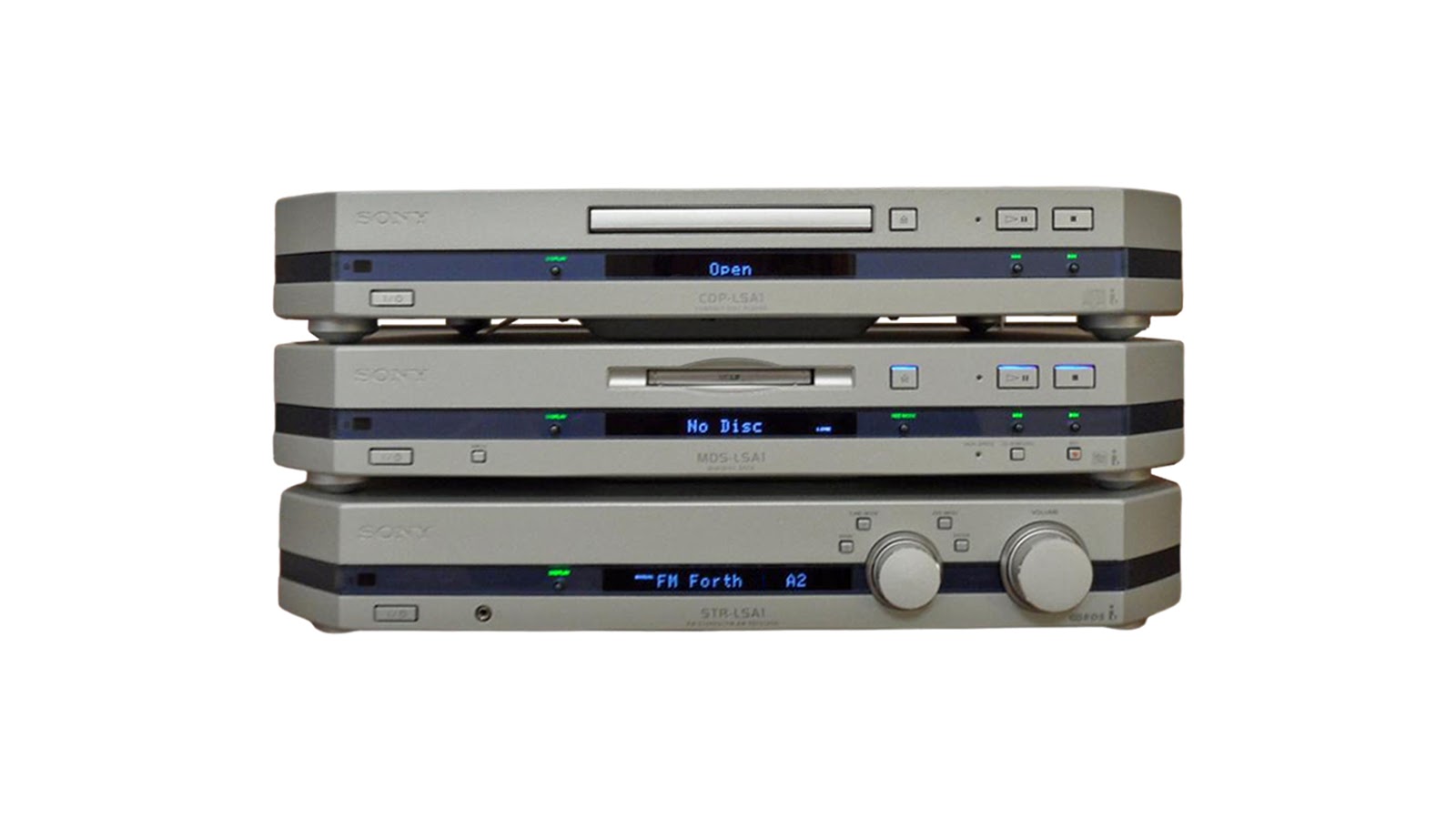 If we can attribute one positive aspect to the pandemic, it's the newfound opportunities it provided for people to explore their passions in depth. This was precisely the catalyst for Eddie. In the midst of the pandemic's uncertainty, he found himself with an abundance of free time and decided to "embark on a journey to reacquire all the Sony products I cherished during my formative years."
This endeavour served as the spark that ignited his deep-rooted fascination with Sony's rich and innovative history. As a dedicated collector, Eddie developed an appreciation not only for the physical attributes of these devices but also for curating photos and meticulously documenting the timelines of Sony's products.
Eddie said, "Over the years, my research has resulted in a treasure trove of knowledge and information, and it simply felt like the opportune moment to share this captivating history with others."
This extraordinary passion is evident on his Twitter (technically X now, I guess) account, where it's all too clear that Obsolete Sony is like no other fan account, capturing Sony's history with unmatched depth and dedication. A true technological historian.
Through 'Obsolete Sony,' my aim is to dig up hidden stories that reveal Sony as a brand in constant evolution, learning even from its own missteps - Obsolete Sony
Among the Twitter landscape, it's the accounts that openly share their fervent interests that often gain the most die-hard fans. While the title "technological historian" might occasionally raise eyebrows, it's undeniably fitting for those who invest their personal time in remarkable endeavours, amassing substantial followings.
"Through 'Obsolete Sony,' my aim is to dig up hidden stories that reveal Sony as a brand in constant evolution, learning even from its own missteps. I want folks to see Sony not just as a company, but as a passionate explorer of its own legacy and a bold adventurer into the future."
He went on, "I hope these stories will resonate with tech enthusiasts, sparking inspiration, nostalgia, and a sense of camaraderie among all of us who share a love for Sony's journey.
"Sony's legacy is all about daring to take risks and tirelessly pursuing excellence, even in devices that didn't always make it to the mainstream. But what's often missed is just how profound Sony's influence still is, Sony's technology and design DNA is woven into the products of countless other brands, quietly and subtly.
"It's a testament to Sony's enduring impact on the tech world, even if it's not always in the spotlight."
🤔
Did you know? The
Sony Lissa
from 2000 is a unique minidisc system with CD and MD decks that can be connected via FireWire.
Not just Obsolete, but Obscure too
Everyone has a favourite Sony product.
The PlayStation series of consoles is probably the most obvious of all. But there too exists folk that were saddened when Sony announced they were leaving the PC market, or that they'd stop producing mini-disc players in March of 2013.
But delve further still into the back catalogue of obscurity, further back in time, and only then can you appreciate just how prolific Sony was in product design. No other company can quite match their prowess and sheer abundance of gadgetry. On asking Eddie what his favourite piece of Sony obscurity was, his answer was of course as esoteric as we could hope.
He said, "The Sony VRVJ, short for 'Virtual Reality Video Journalist' was his favourite, a camera introduced in the 1990s. He went on, "This enigmatic prototype was introduced in the 1990s and was designed for field journalists."
I enjoy the thrill of the search, and it's amazing how many fascinating devices you can uncover with a bit of dedication and curiosity. - Obsolete Sony
Eddie continued, "What makes it truly fascinating is its combination of a shoulder-mounted camera, a voice recorder, and a modified Glasstron viewfinder headset. The device was ahead of its time, offering a glimpse into the future of IRL streaming. What's even more intriguing is that there is virtually no information about it online, making it truly obscure."
And he's right. Go ahead and Google it, and you'll find a scattering of scant information with the bulk of it coming directly from the Obsolete Sony Twitter account.
On asking Eddie how he manages to find so many hidden gems he said, "Discovering these hidden gems is mostly a result of my passion for exploring and researching. My experience as a collector has certainly helped me fine-tune my skills."
Sony's Humble Beginnings as a Tech Juggernaut
Sony's inception is a fascinating story of post-war innovation and a shared vision. The company was born in the ruins of World War II, in the war-torn city of Tokyo, Japan.
It all began in 1946 when Masaru Ibuka, an engineer with a passion for technology, and Akio Morita, a physicist with an entrepreneurial spirit, founded Tokyo Tsushin Kogyo K.K., which translates to Tokyo Telecommunications Engineering Corporation.
In time, they would coin the memorable name "Sony," a moniker that has persevered as a symbol of innovation and quality, standing the test of time and becoming synonymous with cutting-edge technology.
Initially, the company focused on repairing damaged electronic equipment, but their ambition stretched far beyond mere repair work. Eddie went on, "They started by fixing radios, creating converters, and even ventured into developing an electric rice cooker you can still find in the Sony museum."
This has left a lasting impression on Eddie, as he highlights just how inspirational and humble Sony's beginnings were, given the context and economic difficulties faced by Japan at the time.
The Thrill of The Chase
There's a reason why people are drawn to the thrill of the online search.
It's a journey through time and passion, each item telling a unique story, a piece of history to behold, or perhaps one day, hold in your own hands. Stumbling across an old advertisement, or brochure, for a rare piece of equipment is exciting in and of itself, but sharing it with others online is hugely gratifying.
It's this incredible engagement with fellow Sony fans and their shared passion for Sony's tech history that adds a warm and personal touch to the research. - Obsolete Sony
It's evident that this is how Eddie feels too, his passion and enthusiasm shining through his words, "It's like going on a digital treasure hunt through historical tech forums, ancient PDFs, and the depths of digital archives. I enjoy the thrill of the search, and it's amazing how many fascinating devices you can uncover with a bit of dedication and curiosity."
feedme.design editor-in-chief and owner, Chris, knows this feeling all too well. He started his own Twitter account in June 2021, dedicated to sharing all the odds and ends of the PlayStation 1 and 2 era. He started it out of compulsion more than anything else, but also as a means to share rare or unknown media for PlayStation fans who want to know more about its history.
But his efforts could be considered 'détendu' compared to the lengths that Eddie goes to. Every tweet is a story in and of itself, every tweet is immaculately presented much like it would be in the Design Museum, London. Or the National Museum of Emerging Science and Innovation in Tokyo.
"What truly fuels this journey today is the amazing community of enthusiasts who share their personal experiences with Sony. I receive hundreds of comments every week, and they provide invaluable anecdotes, images, and even the occasional hidden gem from their own collections. It's this incredible engagement with fellow Sony fans and their shared passion for Sony's tech history that adds a warm and personal touch to the research."
However, what about the collector's gem? The holy grail that has something unique about it, something that sets it apart from the rest. It was a tough choice for Eddie, given the nature of Sony's extensive history.
"Choosing a favourite hidden gem' among Sony devices is a delightful challenge, as there are so many fascinating choices. If I had to pick one, it would be the SONY KX-45ED1/PVM-4300, a 43-inch top-tier CRT display.
"This handmade giant is a true rarity, weighing a staggering 440 pounds (200 kg) and carrying a suggested retail price of around $40,000 back in 1990.
"What makes this CRT special to me is not only its unique features and craftsmanship but also its remarkable rarity. Very few of these amazing displays are thought to have survived until today.
"One particularly memorable experience was the quest for a Sony TV-511, affectionately known as 'Mr. Nello' in Japan. This portable TV, manufactured in 1979, uses a 5" black and white screen that can be turned up to 90 degrees. It's a true collector's gem!"
What the Future Holds
Eddie doesn't appear to be slowing down, even relishing the prospect of what the future holds for Obsolete Sony.
"The journey through all of these Sony stories has been an amazing way to connect with fellow enthusiasts who share the same passion. It's fantastic to see how these often-forgotten devices can stir up nostalgia and excitement in others.
"The comments are full of personal stories and experiences. What makes this journey truly special is the sense of shared fascination with Sony's tech history. It's a diverse world, covering everything from audiophiles to video game aficionados, computer enthusiasts, camera collectors, and more.
Enjoy the adventure! - Obsolete Sony
"I get to interact with various communities, each offering a unique perspective and a deep love for Sony's tech legacy."
On asking him what advice he'd give to others wanting to follow in his footsteps, "My advice is to begin with genuine curiosity and patience. Dive into the rich history, connect with fellow enthusiasts, start small, and document your findings.
"Share your discoveries on social platforms like X to connect with a passionate community. Remember, it may take time and effort, but your work contributes to preserving tech history for future generations. Enjoy the adventure!"
To get around the potential limitations of certain social media platforms, Eddie is looking to broaden his horizons, offering followers an even deeper experience of Sony's history.
"One challenge I've encountered on X is that the platform's limits often force me to leave out interesting details. To overcome this, I'm in the process of creating a newsletter.
"A gateway to deeper dives, allowing me to delve into the rich history of Sony's tech in a longer format. In this newsletter, you can expect content that is too extensive or comprehensive for X, yet it will conveniently land in your inbox every Friday.
"It's a means of sharing the complete story behind Sony's remarkable legacy. Additionally, I'm also slowly compiling all these stories into a book that I fondly call 'Sony Electronics Year by Year,' which will offer an even more comprehensive look at Sony's evolution over time."
Finally, on asking Eddie if he could go back in time to witness the launch of one Sony device, which one would it be, and why?
"If I could go back in time, it would undoubtedly be the launch of the Sony HDW F900. In 2002, this camera played a pivotal role in the making of 'Star Wars Episode II: Attack of the Clones,' marking a significant moment in the history of digital cinematography.
"Lucas held a private screening of Star Wars: Episode II – Attack of the Clones for Sony's Atsugi Technology Center staff and inserted a credit to specifically thank the Sony engineers at Atsugi for the use of the HDW-F900. It was the first major Hollywood blockbuster to be shot entirely with digital technology, a move that would reshape the world of filmmaking."
Thank you, Eddie, for taking the time out of your schedule to answer our questions. We look forward to seeing what the future holds for Obsolete Sony!