Flashback Is BACK! Time For Some Rotoscopic Resurgence?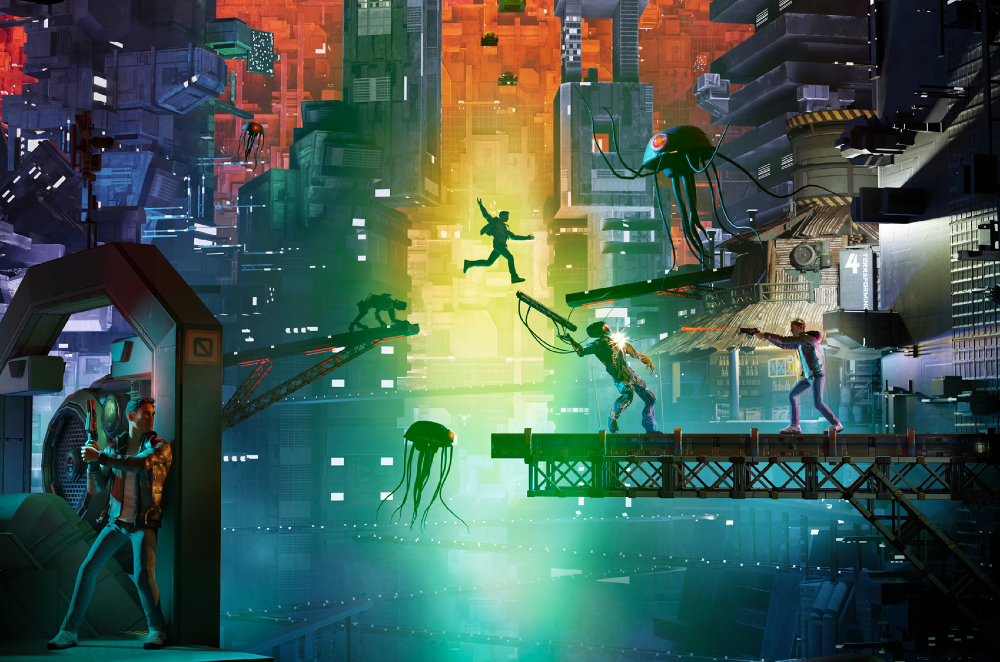 Flashback 2, the eagerly awaited sequel from Delphine Software, officially releases today, November 16th.
With all major platforms covered, PlayStation, Xbox, Switch, and PC, it's time to delve back into a world of intrigue, mystery and puzzle platforming.
Microids, the developers behind Flashback 2, unveiled a captivating glimpse into the action-packed game some months ago.
This time, the spotlight shines on the sprawling cityscape of New Washington, a city enriched with neon lighting, and shades of dystopian cyberpunk. Fans are taking to Twitter to share how excited they are.
---
Flashback 2 is out later today! 🔥 But how about the first game? Did you know that it was developed with Mega Drive as lead platform as a CD-game-on-a-cart but released for Amiga first?

What are your favourite bits of Flashback?#SegaGenesis #Retrogaming #Amiga #MegaDrive pic.twitter.com/rFTwWZBD7I

— Coffeehound RetroSharka 🦈☕️🕹️🏳️‍⚧️ (@SharkaBytes) November 16, 2023
---
For those unacquainted with the original Flashback, it first graced the gaming world in 1992. The narrative revolves around the 22nd-century exploits of agent Conrad B. Hart, as he pursues shapeshifting aliens scheming to infiltrate human society.
💡
The original Flashback featured rotoscoped animation, providing "lifelike" movements for the protagonist. Its immersive storytelling and challenging puzzles left quite an impression, influencing the sci-fi puzzle-platformer genre.
The sequel's embrace of 3D elements introduces a newfound freedom of movement. Conrad B. Hart can now navigate left, right, and forward and back, enhancing the gaming experience.
But there already exists an almost unspoken sequel that offers that very experience.
While the spotlight shines on Flashback 2 as the anticipated sequel, let's not overlook Conrad Hart's prior venture in "Fade to Black" on the original PlayStation.
Often overshadowed and tucked away in the annals of gaming history, "Fade to Black" marked a unique chapter in Conrad's journey, presenting players with a 3D perspective that was a departure from the acclaimed 2D roots of Flashback.
It introduced players to a different dimension of Conrad's universe, leveraging the capabilities of the PS1, including the notable use of Gouraud shading for enhanced visual effects.
But Flashback 2, a sequel mostly shrouded in anticipation, now takes centre stage as Conrad B. Hart resumes his quest, this time searching for his friend Ian.
A notable evolution from the original Flashback, and of course Fade to Black, Flashback 2's expansion into the realm of modern 3D characters and environments is an exciting one.
Get ready to dive into the next level of sci-fi adventure as Flashback 2 promises a fusion of nostalgia and innovative gameplay on its imminent release date.
---
Are you thinking of buying a copy of Flashback 2? Why not buy it here, where feedme.design will get a small kickback because we're an affiliate partner with Amazon.